Top Stories
INSIDER: Nanotechnology
Indirect 4D Printing: How to Make the World's Smallest Stent - Medical...
INSIDER: Mechanical & Fluid Systems
Neuroscientists Manipulate Brain Cells — Via Smartphone - Medical Design...
INSIDER: Medical
Electronic Glove Offers Humanlike Features for Prosthetic Hands - Medical...
Free Product Samples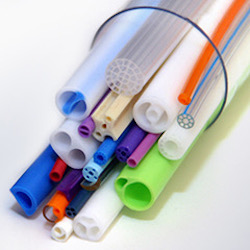 Custom Extrusions
You need a custom medical tube with tight tolerances and complex specifications. That's why you come to Microspec. We help make your complex extrusions possible. Through skillful process and tool design, Microspec increases the quality and functionality of complex medical tubing and simplifies your device assembly. Challenge us with your ideas.
Request your free sample now! >>
Webcasts
On-Demand Webinars: Manufacturing & Prototyping
On-Demand Webinars: Aerospace
On-Demand Webinars: Robotics, Automation & Control
On-Demand Webinars: Materials
On-Demand Webinars: Green Design & Manufacturing
On-Demand Webinars: Medical
TRENDING STORIES
Features: Packaging & Sterilization
INSIDER: Sensors/Data Acquisition
INSIDER: Sensors/Data Acquisition
INSIDER: Medical
Features: Medical
Features: Medical