Top Stories
INSIDER: Medical
Electronic Glove Offers Humanlike Features for Prosthetic Hands - Medical...
INSIDER: Manufacturing & Prototyping
NIST Research Sparks New Insights on Laser Welding - Medical Design Briefs
Briefs: Medical
Taking Advanced Surgical Robotics Beyond the Surgical Suite - Medical...
Free Product Samples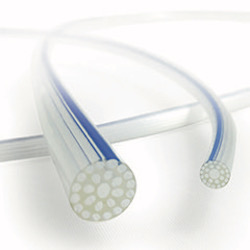 Bump or Tapered Tubing
Microspec has extruded bump tubing since 1990 and is recognized as an industry leader in multi-lumen bump extrusions. Bump extrusion technology has enabled designers to shrink distal dimensions while maximizing the functionality at the proximal end. Microspec led the industry with its development and introduction of micro multi-lumen bump extrusions.
Request your free sample now! >>
Webcasts
On-Demand Webinars: Software
Upcoming Webinars: Software
Upcoming Webinars: Medical
Upcoming Webinars: Green Design & Manufacturing
Upcoming Webinars: Materials
Upcoming Webinars: Aerospace
TRENDING STORIES
INSIDER: Wearables
Features: FDA/Regulatory
INSIDER: Medical
Features: Packaging & Sterilization
Features: Software
Technology Leaders: FDA/Regulatory