As medical device original equipment manufacturers look to bring innovative devices to market, the balance of cost, quality and speed is critical. It is more important than ever to find a partner that will help optimize design for manufacturability, delivering a fast development process that is ready for full scale-up and commercialization while never sacrificing quality.
This 60-minute Webinar will offer insight into:
Ways to accelerate early-stage prototyping and development
High-precision extrusion capabilities that solve unique challenges
High-precision silicone and plastic-molded medical parts for critical devices
A fully integrated solution for finished medical devices
A Q&A session follows the technical presentation.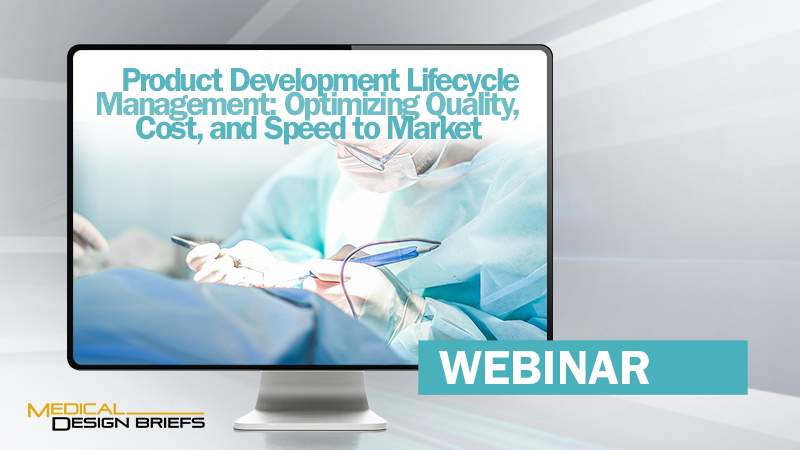 Speakers:
Dan Sanchez, Product Manager, Healthcare & Medical, Trelleborg

Dan Sanchez is a Product Manager, Healthcare & Medical at Trelleborg. He holds a bachelor's degree in mechanical engineering from California Polytechnic State University, San Luis Obispo, and has worked in silicone manufacturing for the healthcare and medical industry since 1998. At Trelleborg, he helps medical device designers realize product concepts through engineered manufacturing solutions and design for manufacturability support.
Chris Tellers, Director, Rapid Development Center, Healthcare

Chris Tellers serves as the Director of Trelleborg's Rapid Development Center, Healthcare & Medical. He has more than 25 years of experience in rubber and silicone molding and has worked in many different departments in manufacturing, including tooling, automation, R&D, and IT. Chris is an expert in design for manufacturability and is a Certified SolidWorks Expert.
Robert Williams, Senior Project Engineer, Healthcare & Medical, Trelleborg

Robert Williams serves as a Senior Project Engineer, Healthcare & Medical, at Trelleborg. He has a degree in materials and process engineering from the University of Wisconsin, Stout, and started his career working with metals before transitioning to the plastics industry. Since 2005, he has focused on injection molding and assembly of medical products, ranging from prototypes to commercialized programs comprising tens of millions of parts annually.
Moderator:
Sherrie Trigg, Editor, SAE Media Group
By registering for this Webinar you agree to receive product announcements and special offers from SAE International via e-mail. By submitting your personal information, you agree that SAE Media Group, an SAE International Company, and carefully selected Partner Sponsors of this content may contact you and that you have read and agree to the Privacy Policy (CA Residents refer to Section D of the Privacy Policy). You may opt-out from communications at any time. You may reach us at This email address is being protected from spambots. You need JavaScript enabled to view it..
---