What groundbreaking medical technology achievement marked a significant advancement in treating a common neurological condition?
Deep Brain Stimulation (DBS). The FDA first approved deep brain stimulation in 1997 to treat essential tremor, in 2002 it was approved for Parkinson's disease, in 2003 for dystonia and in 2009 for obsessive compulsive disorder. This innovative medical technology involves implanting electrodes into specific regions of the brain and using them to deliver controlled electrical impulses, effectively alleviating the motor symptoms associated with Parkinson's disease, such as tremors, rigidity, and bradykinesia. Source: Marin, et al., Neurology Perspectives, March 2022
---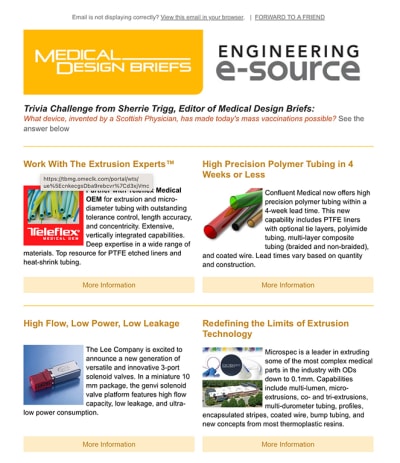 The Medical Design Briefs trivia questions first appear in the Medical Design Briefs e-Source newsletter. If you would like to be among the first to see the latest question, click the subscribe button below.
Read more from the trivia archives here.
---