What well-known fictional device is now being developed as a real medical device?
The Star Trek Tricorder. This handheld device, which was once only cool science fiction, is being devleoped by Basil Leaf Technologies. Called DxtER, the device was designed to prove the concept that illnesses can be diagnosed and monitored without any medical training. The system pulls together data from a patient's personal and family medical history, physical exam, and multiple sensors to make a quick and accurate assessment.
---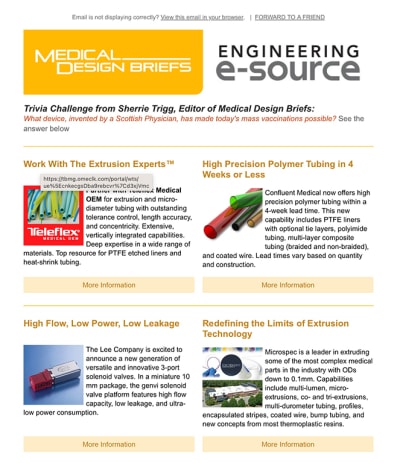 The Medical Design Briefs trivia questions first appear in the Medical Design Briefs e-Source newsletter. If you would like to be among the first to see the latest question, click the subscribe button below.
Read more from the trivia archives here.
---