Scientists may have finally found a cure for diabetes by bioprinting this organ.
The pancreas. Readily3D has engineered a new method to print biological tissues using a biological gel that contains the patient's stem cells. The new method takes just 30 seconds for living tissue to be printed out on a bioprinter complete with blood vessels.
---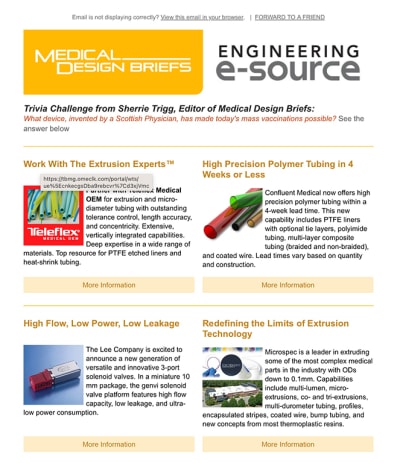 The Medical Design Briefs trivia questions first appear in the Medical Design Briefs e-Source newsletter. If you would like to be among the first to see the latest question, click the subscribe button below.
Read more from the trivia archives here.
---