This medical device, once also used to castrate horses, was used to remove tumors, cysts, and hemorroids in the late 1800s and early 1900s.
The écraseur. The linked, looped chain at the end of the instrument would be fitted over the growth by pressing the two levers on each side. The growth was slowly strangulated, cutting off the blood supply prior to removal. It was invented by Dr. Edourd Chassaignae, a French physician. (Credit: Science Museum Group)
---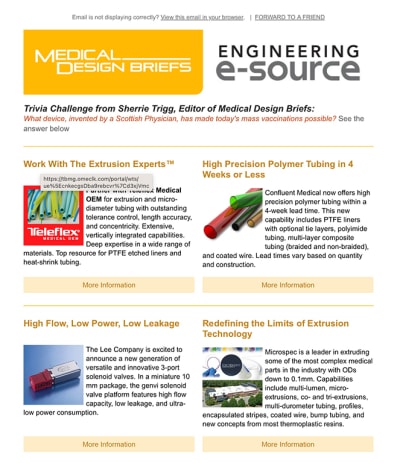 The Medical Design Briefs trivia questions first appear in the Medical Design Briefs e-Source newsletter. If you would like to be among the first to see the latest question, click the subscribe button below.
Read more from the trivia archives here.
---