At the turn of the 19th century, what industry was so dangerous that surgeons became specially trained to address the unique injuries of its employees?
The Railroad. The injuries suffered by employees were traumatic, and regular physicians had little experience with treating these types of injuries. Medical schools began to offer courses on railroad surgery such as Omaha Medical College's course "Railroad and Clinical Surgery." Source: University of Nebraska Medical Center
---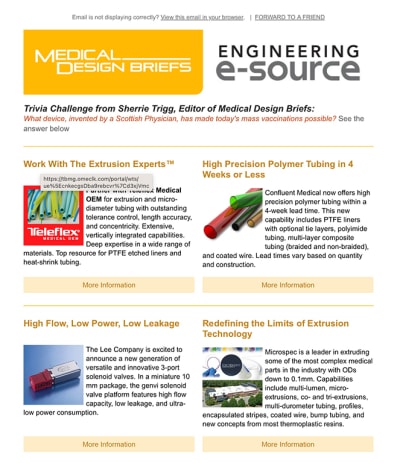 The Medical Design Briefs trivia questions first appear in the Medical Design Briefs e-Source newsletter. If you would like to be among the first to see the latest question, click the subscribe button below.
Read more from the trivia archives here.
---