It's March Madness! But what medical device helped a special group of WWII veterans enjoy playing basketball in 1945 and then helped the game become one of the first Paralympic sports?
The wheelchair. Wheelchair basketball was first played at two USA World War II veterans' administration hospitals: Corona Naval Station in California, and Framingham, Massachusetts, in 1945. Wheelchair basketball was one of the sports at the inaugural Rome 1960 Paralympic Games. Source: International Wheelchair Basketball Federation (IWBF)
---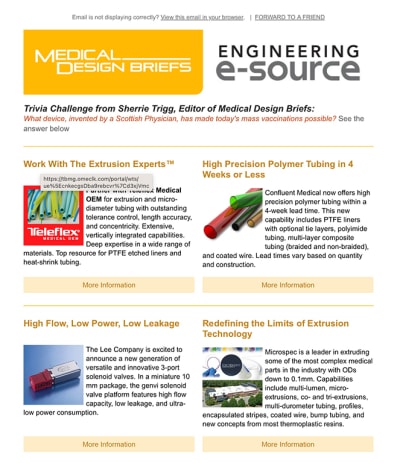 The Medical Design Briefs trivia questions first appear in the Medical Design Briefs e-Source newsletter. If you would like to be among the first to see the latest question, click the subscribe button below.
Read more from the trivia archives here.
---