The Super Bowl has been used to showcase many brands' best — and most expensive — commercials. What medical device was used to help reveal the best Super Bowl commercial?
Brain Scientific's NeuroCap EEG cap. As subjects were presented with multiple media impressions, their brain activity was measured using the cap. A neuromarketing firm analyzed responsive biomarkers to determine the most effective and memorable commercials aired during Super Bowl LIII.
---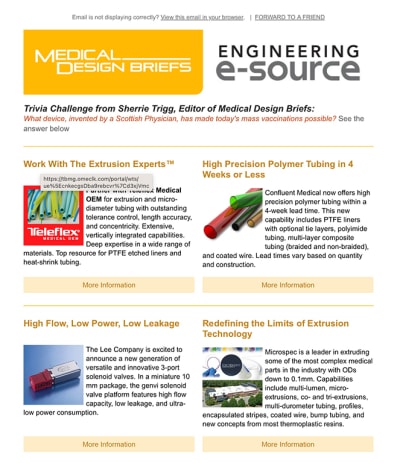 The Medical Design Briefs trivia questions first appear in the Medical Design Briefs e-Source newsletter. If you would like to be among the first to see the latest question, click the subscribe button below.
Read more from the trivia archives here.
---