What device, invented by a Scottish Physician, has made today's mass vaccinations possible?
The hypodermic syringe. Alexander Wood, President of the Royal College of Physicians of Edinburgh. He developed the first all-glass syringe with fine-bone needle that allowed doctors to estimate a dosage based on the amount of liquid observed through the glass, thus allowing for smaller measured doses to be administered. Source: University of Edinburgh
---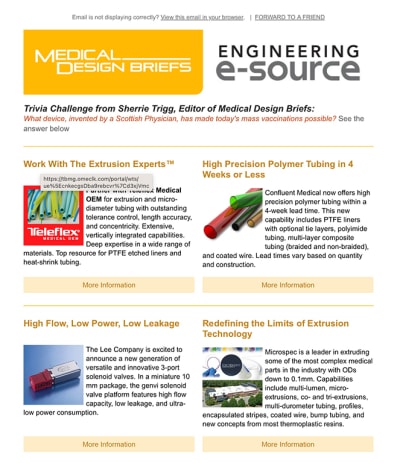 The Medical Design Briefs trivia questions first appear in the Medical Design Briefs e-Source newsletter. If you would like to be among the first to see the latest question, click the subscribe button below.
Read more from the trivia archives here.
---