Invented in 1967, what device saved countless children from being poisoned?
The child-resistant locking closure. Invented by Dr. Henri Breault, the cap reduced the risk of children ingesting hazardous materials, including medicines. A history of accidents involving children opening household packaging and ingesting the contents led the United States Congress to pass the Poison Prevention Packaging Act of 1970. Source: Wikipedia
---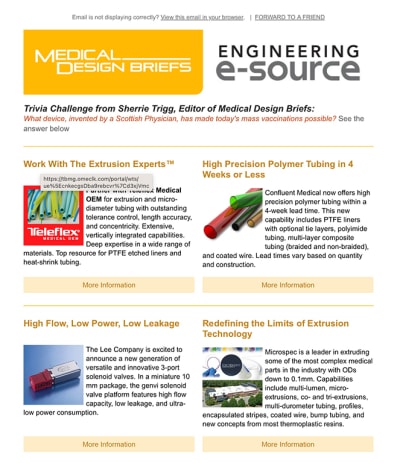 The Medical Design Briefs trivia questions first appear in the Medical Design Briefs e-Source newsletter. If you would like to be among the first to see the latest question, click the subscribe button below.
Read more from the trivia archives here.
---