What device introduced 25 years ago changed the path of cardiac and other surgeries?
The Intuitive Surgical Da Vinci Surgical System. In May 1999, Dr. Friedrich-Wilhelm Mohr performed the first robotically assisted coronary artery bypass surgery, at the Leipzig Heart Centre in Germany using the da Vinci Surgical System.
---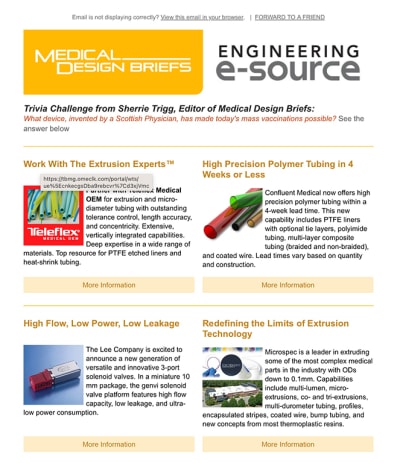 The Medical Design Briefs trivia questions first appear in the Medical Design Briefs e-Source newsletter. If you would like to be among the first to see the latest question, click the subscribe button below.
Read more from the trivia archives here.
---