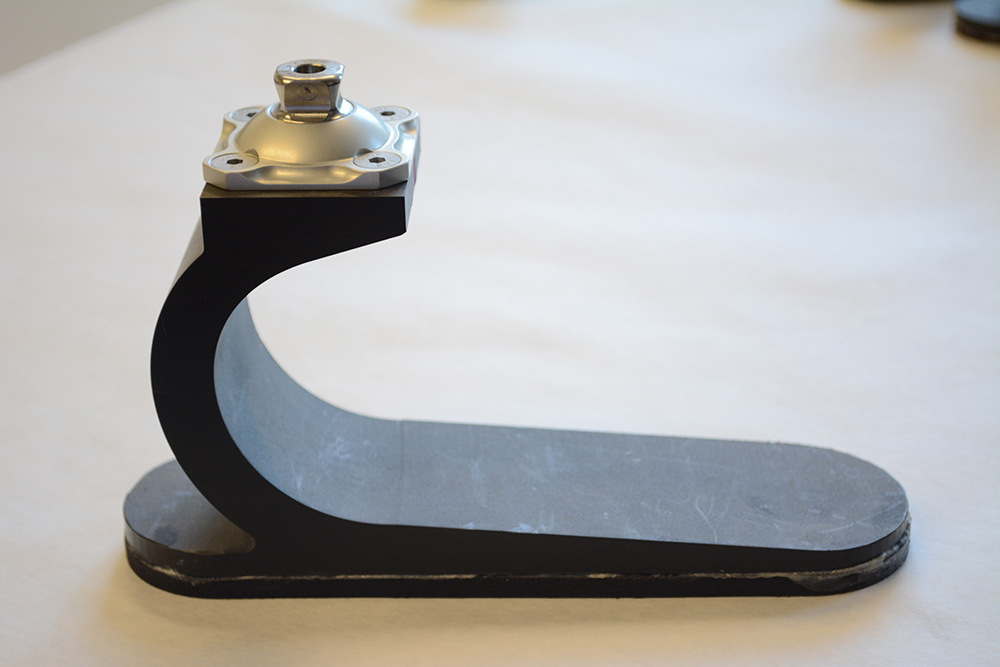 Engineers have developed a simple, low-cost, passive prosthetic foot that they can tailor to an individual. Given a user's body weight and size, the researchers can tune the shape and stiffness of the prosthetic foot, such that the user's walk is similar to an able-bodied gait. They estimate that the foot, if manufactured on a wide scale, could cost an order of magnitude less than existing products.
The custom-designed prostheses are based on a design framework developed by the researchers, which provides a quantitative way to predict a user's biomechanical performance, or walking behavior, based on the mechanical design of the prosthetic foot.
Instead of designing a prosthetic foot to replicate the motions of an able-bodied foot, they looked to design a prosthetic foot that would produce lower-leg motions similar to those of an able-bodied person's lower leg as they walk. With the lower leg in mind, the team looked for ways to relate how the mechanics of the foot relate to how the lower leg moves while the foot is in contact with the ground. To do this, the researchers consulted an existing dataset comprising measurements of steps taken by an able-bodied walker with a given body size and weight. With each step, previous researchers had recorded the ground reaction forces and the changing center of pressure experienced by a walker's foot as it rocked from heel to toe, along with the position and trajectory of the lower leg.
They developed a mathematical model of a simple, passive prosthetic foot, which describes the stiffness, possible motion, and shape of the foot. They plugged into the model the ground reaction forces from the dataset, which they could sum up to predict how a user's lower leg would translate through a single step. With their model, they then tuned the stiffness and geometry of the simulated prosthetic foot to produce a lower-leg trajectory that was close to the able-bodied swing — a measure they consider to be a minimal "lower leg trajectory error."