A recent report reveals that the growth in prevalence of chronic diseases and rise in patient preference for advanced drug-delivery systems are driving the global smart drug-delivery systems market. In particular, it points to products that facilitate self-medication gaining traction as medical technology developers attempt to make their offerings more patient-centric.
The report, "Smart Drug Delivery Systems Market" published by Transparency Market Research, forecasts the market to "flourish" at a CAGR of 15.2 percent from 2022 to 2031, increasing to a value of $36 billion. As of 2023, a valuation of $9.2 billion is projected for the smart drug-delivery systems market.
"Drug formulators focusing on therapeutic areas need to pay close attention to patient experience in order to optimize adherence," the report says. "Reduced dosage frequency and improved ease of administration are critical to providing the best possible experience for patients and encouraging adherence to their treatment regimen."
According to the report, patient preference is shifting toward controlled drug-delivery systems, as the healthcare sector's digitalization accelerates through the gradual integration of diagnostic point-of-care sensors and connected computation platforms into patients' daily routines. Metered dose inhalers, nebulizers, and dry powder inhalers are used for pulmonary drug delivery.
The analysts note that market players are developing products that help ensure that drugs achieve the desired therapeutic levels while avoiding the need for frequent administration. This enables patients to adhere to their drug regimens and thus improve compliance. For example, in March 2022, Novo Nordisk A/S launched the NovoPen 6 and NovoPen Echo Plus smart connected insulin pens available by prescription in the United Kingdom for people with diabetes who use Novo Nordisk insulin.
The connected wearable injectors segment held the largest share of the market in 2021 and is expected to maintain its dominance. "Growth of the segment can be ascribed to the rise in concerns over needle stick injuries, surge in geriatric population and prevalence of chronic diseases, and increase in demand for continuous health monitoring.
The connected autoinjectors segment is likely to grow significantly during the forecast period. Market players are launching new connected autoinjectors that improve patient experience.
Sherrie Trigg
Editor and Director of Medical Content
A copy of the report is available below.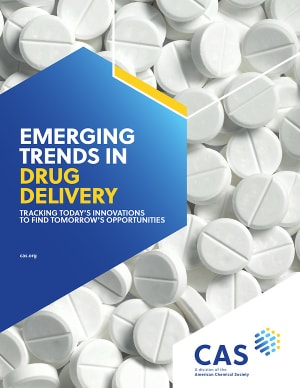 Emerging Trends in Drug Delivery
Download this free supporting PDF from SAE MEdia Group!
Don't have an account? Sign up here.
---