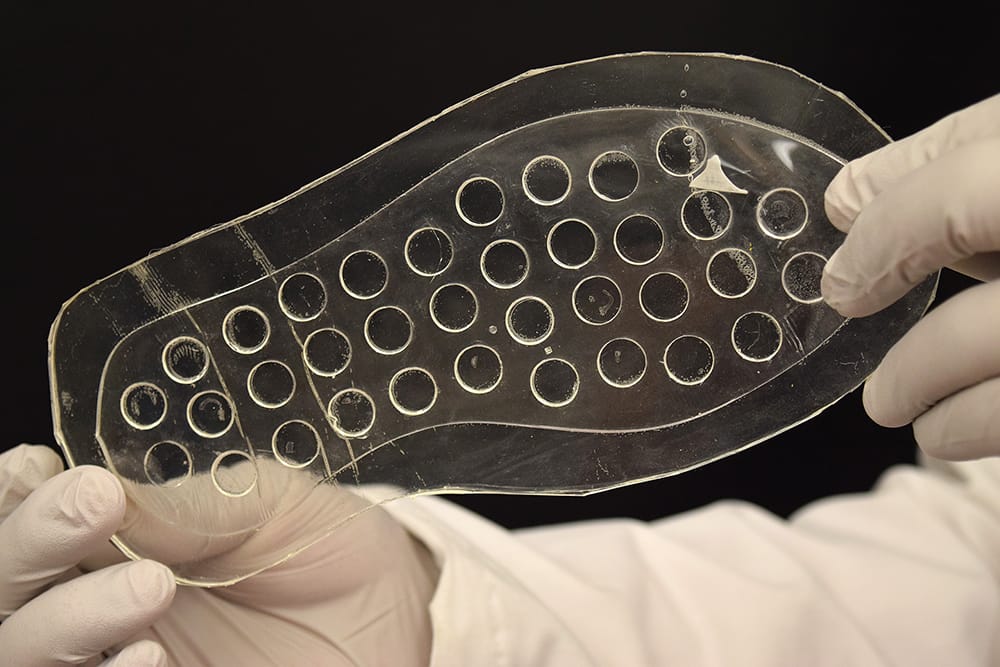 A shoe insole could help make the healing process more portable for the 15 percent of Americans who develop ulcers as a result of diabetes.
Diabetic ulcers commonly result from high blood sugar damaging nerves, which takes away feeling from the toes or feet.
Researchers used lasers to shape silicone-based rubber into insoles, and then create reservoirs that release oxygen only at the part of the foot where the ulcer is located.
According to the team's simulations, the insole can deliver oxygen at least eight hours a day under the pressure of someone weighing about 53–81 kg (117–179 lb). But the insole can be customized to take on any weight, the researchers say.
The team envisions a manufacturer sending a patient a pack of pre-filled insoles customized to his or her wound site, based on a "wound profile" obtained from a doctor's prescription and a picture of the foot.