By merging the ancient art of origami with 21st century technology, researchers have created a one-step approach to fabricating complex origami structures whose light weight, expandability, and strength could have many applications, including biomedical devices. Until now, making such structures has involved multiple steps, more than one material, and assembly from smaller parts.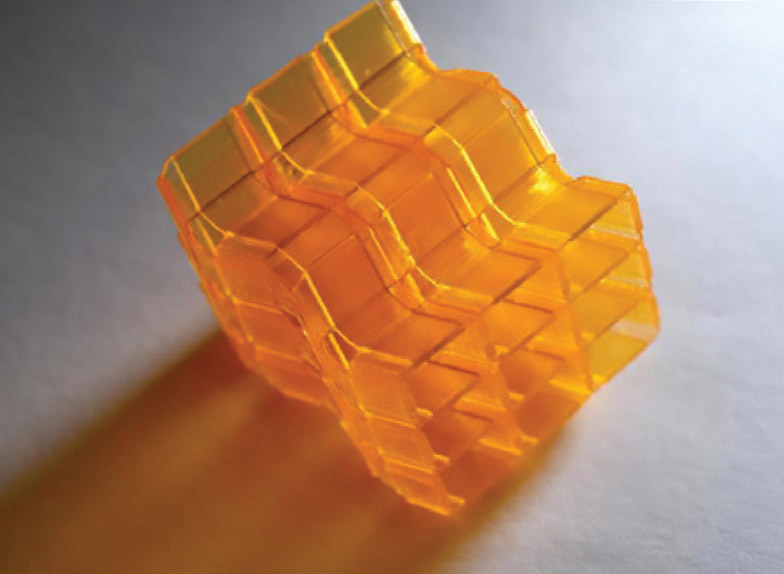 The researchers used a relatively new kind of 3D printing called digital light processing (DLP) to create groundbreaking origami structures that are not only capable of holding significant weight but can also be folded and refolded repeatedly in an action similar to the slow push and pull of an accordion.
The researchers first developed a new resin that, when cured, is very strong. The resin is key to an equally important element of the work: tiny hinges. These hinges, which occur along the creases where the origami structure folds, allow folding because they are made of a thinner layer of resin than the larger panels of which they are part.
For more information, visit here .