Additive Manufacturing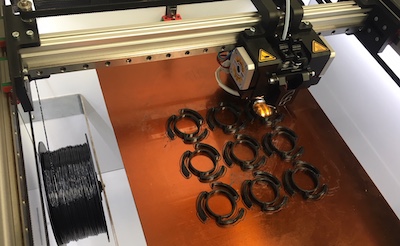 Felix Partners, IJsselstein, the Netherlands, has launched several additive manufacturing platforms for industrial production applications. The Pro 3 integrates seamlessly into industrial workflows, whether that is in an office, a workshop, laboratory, or factory environment. The 3D printer is designed to produce optimized print results repeatably. The L and XL platforms have been developed with greatly increased build volumes, up to 144 L (the Pro L can build parts up to 300 × 400 × 400 mm (11.8 × 15.75 × 15.75 in.), while the Pro XL has a build chamber of 600 × 400 × 600 mm or (23.62 × 15.75 × 23.62 in.).
For Free Info Visit Here
---
Laser Scanning Sensor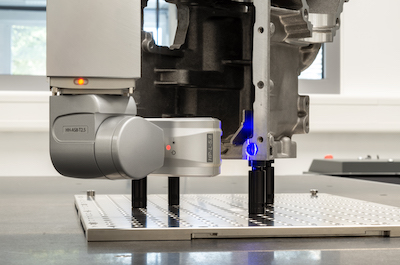 Hexagon Manufacturing Intelligence, North Kingstown, RI, launched its first blue laser scanning sensor for creating point clouds. The HP-L-5.8 is designed for companies who need a versatile, affordable, fixed-line laser sensor. The laser scanning sensor also takes point cloud measurements from dark or shiny surfaces. Designed to be rugged and compact, it protects the sensor from collisions and vibrations and is ideal for use in areas where accessibility is restricted as well as on smaller coordinate measuring machines.
For Free Info Visit Here
---
Welding Power Supplies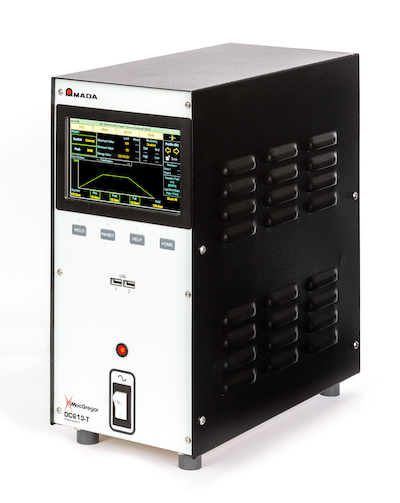 Amada Myachi America, Monrovia, CA, offers linear DC resistance spot welding power supplies. Manufactured by its sister company MacGregor™, the DC1013-T and DC613-T units are ideal for butt welding fuses, welding components to leadframes, gold ribbon bonding, and welding fine wire to pads. High-speed automation and communication ports offer users full remote control capability. The series incorporates statistical process control data collection and reporting capability via Ethernet. They combine touch panel integrated database process control and monitoring with a high accuracy, zero ripple linear transistor output stage that delivers ultra-fast 10 μs dynamic process response rates, with absolute closed loop 1 A incremental accuracy and repeatability.
For Free Info Click Here
---
Fluid Dispensing System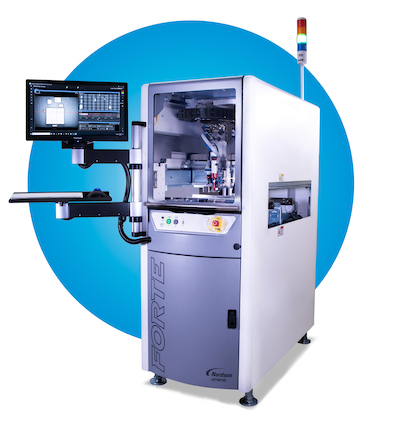 A high accuracy fluid dispensing system is available from Nordson ASYMTEK, Carlsbad, CA. The Forte series combines high accuracy fluid dispensing with increased throughput and productivity in a narrow footprint to handle applications such as flex circuit and printed circuit board assembly, electromechanical assembly, MEMS, underfill, precise coating, and encapsulation. The units have a highly stable chassis and new electrical and mechanical architectures. A dual-valve-ready design enables the user to simultaneously run two IntelliJet® Jetting Systems.
For Free Info Click Here
---
3D Printer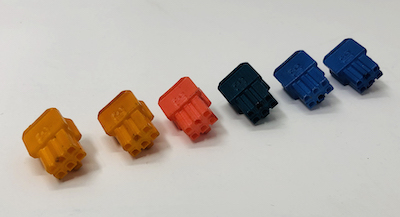 Additive Manufacturing Technologies, Sheffield, UK, has released a new 3D printer to accommodate lower volume production runs. The PostPro3DColor incorporates the features of the original system, with added capability for uniformly coloring polymer 3D printed parts in a single step without the use of water and disposable waste streams. The cartridge system allows the selected color pigment to be delivered into the processing chamber as an atomized mist, which bonds directly to the polymer substrate as it is being smoothed to add the color to the part consistently. The results are permanent, and the color will not fade or wash away over time.
For Free Info Click Here
---
Manufacturing Execution System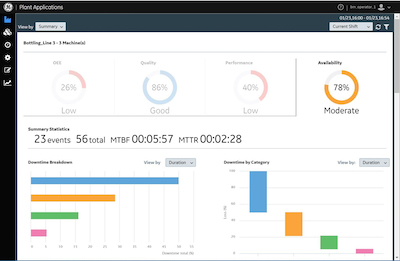 GE Digital, San Ramon, CA, has launched a multi-modal manufacturing execution system (MES) for plant applications. Plant Applications 8.0 helps manufacturers leverage real-time production data to optimize operations. According to the company, it is the first enterprise scale MES that supports discrete, process, and multi-modal manufacturing. It is designed for easy adoption, is simple to configure, and can be scaled to cover multiple sites globally, helping manufacturers to maximize overall equipment effectiveness, improve production scheduling, and drive improvements in product quality.
For Free Info Click Here