Page 2 of 2
SPC Software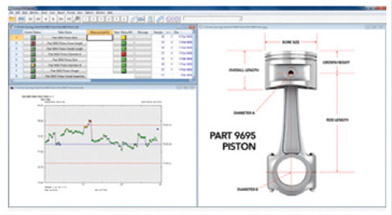 Zontec, Cincinnati, OH, has launched a new version of its statistical process control software. Synergy 2000™ version 11.0 features the ability to customize the certificate of analysis report, the scoreboard report, and the cost of analysis report by adding a company logo. The software enables users to easily capability (Cpk) levels for operator action and automatic email notifications and use the new manager level Cpk index dashboard to display each alarm condition for the overall process. Users can view real-time overall equipment efficiency (OEE) as the OEE dashboard calculates and reports performance efficiency, rate of quality product, and overall equipment effectiveness.
For Free Info Click Here
---
Thermoelectric Assemblies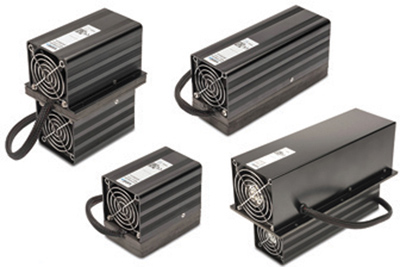 Laird, London, UK, has expanded its thermoelectric assembly (TEA) product offering to better support heating and cooling of analytical and medical instrumentation. The company's Tunnel Series TEA now includes cooling capacities ranging up to 100 W with higher efficiencies that run quieter. When combined with an advanced SR-54 Series temperature controller, the series offers temperature control to within ±1 °C. The temperature controller also provides monitoring and alarm functionality to identify a problematic fan, thermoelectric module, over-temperature thermostat and temperature sensor failure — all of which are critical to maximize medical equipment uptime.
For Free Info Click Here
---
Medical-Grade Cleaning Table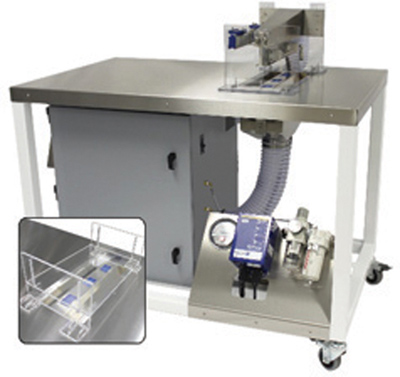 Simco-Ion, Hatfield, PA, has introduced a new cleaning table. The SCV cleaning table is a high-performing, aggressive particulate agitation system featuring active monitored static elimination and a powerful vacuum to clean medical trays and other critical parts. The table is available for single or double-sided cleaning. The lower hood on all tables features the company's Clean Capture Technology, designed with powerful dual vacuum slots and three IQ power high-efficiency nozzles to capture particulate. The built-in monitoring dashboard is comprised of a tamper-resistant filtered air regulator, power supply, and magnehelic gauge for indication of airflow and filter status. The upper hood of the double-sided design showcases a medical-grade stainless steel.
For Free Info Click Here
---
Flexible Heaters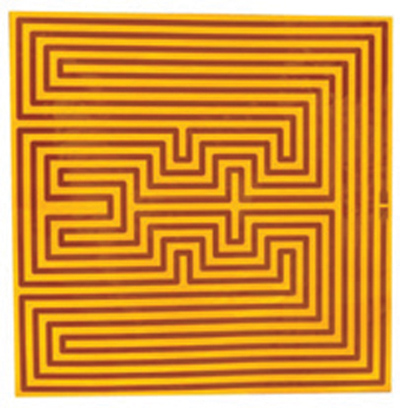 TurboFlex Heaters, Burnsville, MN, offers flexible heaters for concept and prototypes. The company manufactures etched-foil flexible heaters using automated systems to allow customers to order automatically. The company was formerly a business unit of Heated Stone Products and is now a standalone, independent company focused on providing concept, prototype, and low-volume heaters to medical device and other markets. An online ordering tool walks customers through a simple process to capture the needed information and upload an image file, photograph, sketch, or print of the desired heater shape. The system is designed to eliminate costly tooling and design services.
For Free Info Click Here
---
Thick-Film Resistors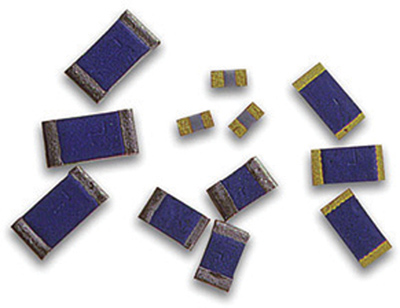 TT Electronics, Woking, UK, has introduced two additional resistor types that expand its high reliability CR and HR series. The latest versions of these thick-film chip resistors are in the smaller 0603 size and are designed for use in compact circuits where performance and footprint are critical. Both resistor series' thick-film elements have a higher surge tolerance than thin-film to improve reliability. The resistors are available in values from 1R0 to 10M with tolerance values down to 0.1 percent, and have the option of release to CECC 40401-008. The HR0603 resistors are available in values from 10M to 20G with tolerance values down to 5 percent supporting applications that include medical monitors.
For Free Info Click Here
---
Touch Encoder Development Kit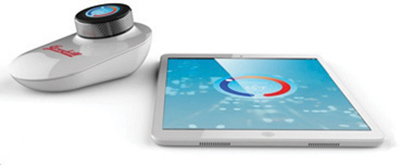 Grayhill, LaGrange, IL, has introduced a touch encoder development kit. Designers use an intuitive tablet development app that allows them to personalize multitouch gestures, generate images, and customize the display. They can also use Trigger Logic™, which eliminates the need for a software engineer to configure the device. The kit features a 320 x 300 high-resolution display and an intuitive tablet-based development platform. Both USB 2.0 and CAN J1939 communications with the host device are possible. The encoder is IP67 sealed and combines multiple devices into one, saving panel space. With a 32 GB memory, the encoder can store hundreds of screens.
For Free Info Click Here