Measurement Software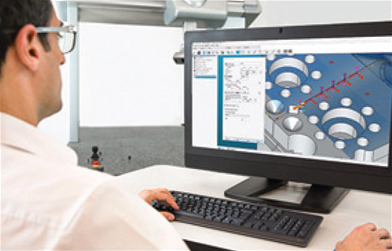 Hexagon Manufacturing Software, North Kingstown, RI, has launched the latest edition of its measurement software. PC-DMIS 2018 R1 provides continued service pack updates to ensure maximum reliability of the platform. The software allows users to easily convert AutoFeatures to points or quickly use the measured hits for new constructions and dimensions, available for plane, circle, and cylinder AutoFeatures. By converting each hit to a vector point, Optimize Path can be used to enhance the order of point measurement, reducing the number of probe tip changes and overall measurement time. New support for Q-DAS Traces enables easier analysis of PC-DMIS data. The new QuickSet control allows users to use both QuickFeature and GD&T Selection and still have the ability to modify measurement strategies.
For Free Info Visit Here
---
Coordinate Measuring Machine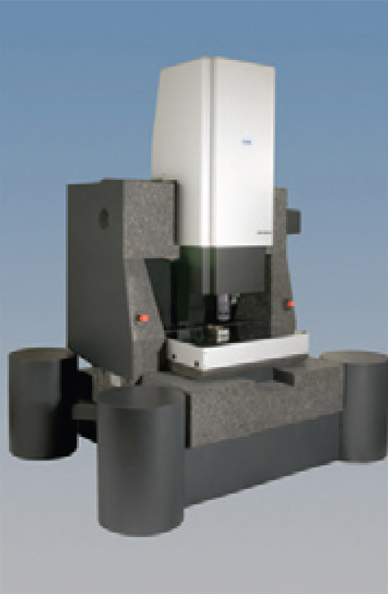 A multisensor coordinate measuring machine from Werth, Glessen, Germany, provides unique technical properties for precision applications. Special air bearing technology, integrated vibration isolation, temperature-stable encoder systems with better than 1-nm resolution, and a special drive system all support reproducibility in the nanometer range. The 3D maximum permissible error is specified as (0.25 + L/600) μm per ISO 10360. The measurement volume of 400 × 400 × 250 mm is unique for its class and extends the area of application from microcomponent measurements to the measurement of microfeatures, with tight tolerances, on large work-pieces, as well as the calibration of standards.
For Free Info Visit Here
---
Electronic Bore Gages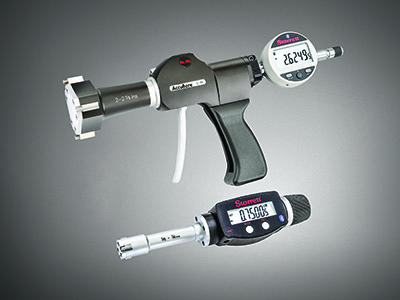 The L.S. Starrett Company, Athol, MA, has introduced two new Bluetooth-enabled series of electronic digital bore gages with a range of accuracy and convenience features for increasing measurement throughput when inspecting internal hole dimensions. The 781BXT AccuBore® electronic bore gages are a trigger-operated gaging system, and the 770BXT electronic bore gages, operated via thimble rotation, feature IP67 protection. Bluetooth wireless technology in both bore gage series enables fast, robust measurement data acquisition capabilities without the encumbrances and limitations of cables. Wireless technology also provides an ideal platform for Industry 4.0.
For Free Info Visit Here
---
Video Measurement Systems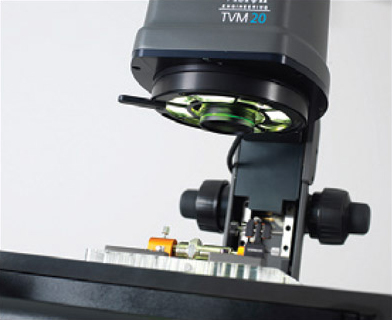 Vision Engineering, New Milford, CT, has released a new class of field of view (FOV) video measurement systems. The TVM systems combine a small footprint with larger system performance and ease of use. The TVM series includes TVM20 and TVM35, with FOV sizes of 20 and 35 mm, respectively. Both systems are designed to meet rigorous quality assurance applications in medical manufacturing, offering rapid and accurate noncontact measurement. The fixed stage FOV system enables instant, accurate measurements of small pressed metal components, turned parts, injection molded plastics, and more. A manually controlled stage extends measurement for components up to 200 × 100 mm.
For Free Info Visit Here