Page 1 of 2
Packaging System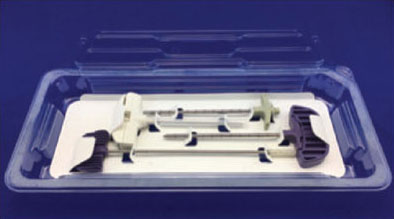 CleanCut Technologies, Anaheim, CA, has added a new packaging system to the company's portfolio of packaging products. The Vault packaging system is designed as an alternative to pouch-style packaging that protects and retains medical devices. The system combines a universal thermoformed tray with the company's HDPE pouch cards, which are manufactured to the unique requirements of medical device manufacturers' products. By inserting the customized pouch card into a universal tray, changes to the card can be made quickly and easily without the cost and long lead time associated with revising and manufacturing a mold for a tray change. Benefits of the system may include shorter validation times associated with product changes, line extensions, and the release of similar family devices.
For Free Info Click Here
---
Compliance Software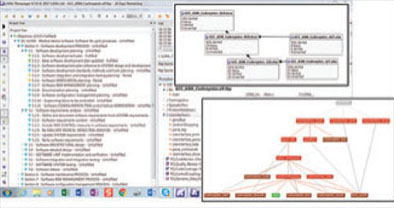 LDRA, Wirral, UK, has released a new tool suite for medical devices, specifically tailored to help companies achieve IEC 62304 compliance and faster development of safety- and security-critical medical device applications. The LDRA tool suite for medical devices automates software quality analysis and testing while providing a traceable, auditable workflow from requirements through deployment for Class II and Class III medical devices. The embedded software of medical devices now plays a central role in most diagnostic and delivery systems, sharpening the risk for both Class II and life-supporting and life-sustaining Class III devices. The suite of software quality analysis and testing tools delivers bidirectional traceability that connects functional, safety, and security requirements to the objectives of IEC 62304 standard as well as the design, coding, and testing activities and artifacts.
For Free Info Click Here
---
Proportional Electronic Valves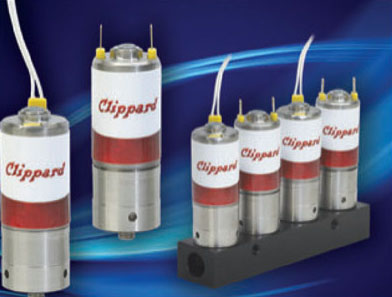 A series proportional solenoid valves are available from Clippard, Cincinnati, OH. The DVP series are precision-built two-way control valves, utilizing a patented valving principle. The series was designed as the next generation of the company's original EV line of Mouse valves. With a life of over a billion cycles, a solid, compact design, and extremely high flow rates, these valves are suitable for many applications. The series valve provides air or gas flow control and varies the output flow based on the current input to the solenoid. According to the company, the consistent gain of this valve provides a high degree of control. The valve can be controlled using DC current, open or closed-loop control, or pulse width modulation.
For Free Info Click Here
---
Panel-Mount Printer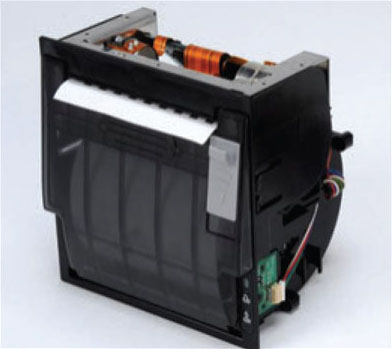 Fujitsu Components America, San Jose, CA, has released a compact, panel-mount printer unit that reduces the time and cost needed to integrate high-speed printing capabilities into a variety of label-generating equipment. This new unit is an addition to the existing 2-in. 24 VDC panel printer series, the FTP-62GUSL001-R. The series combines a 24 VDC 3-in., direct-thermal printer mechanism with automatic cutter and an RS-232C/USB interface board within a compact, panel-mount enclosure measuring 90 × 111 × 116 mm. The printer accommodates a variety of 80-mm-wide, large-diameter thermal paper rolls with a thickness range of 60–100 µm. It prints text, graphics, characters, bar codes, and images at speeds up to 150mm/s (1200 dotlines/sec) maximum, with 8 dots/mm resolution.
For Free Info Click Here
---
External Power Supply

Power Partners, Hudson, MA, has released a cost-effective, 36-W medical ac/ dc external power supply. The PEAMD36 Series is offered in either a Class I or Class II version, featuring a BF rating on the Class II version, and meets DoE Efficiency Level VI requirements. The series is approved to the latest UL/EN 60601-1 medical safety standard, as well as IEC 60601-1-2 4th Edition EMC requirements. Class I and Class II AC inlet options are C14, C6, C8, and C18 types. Single output voltages range from 5 to 48 VDC. Additional highlighted features of this supply include <100 µA at 264 VAC earth leakage current (Class I), short circuit and overload protection, 5000 m altitude operation rating, 100 percent burn-in/hi-pot testing, and MTBF of >100 K hours per MIL-HDBK-217F.
For Free Info Click Here