Page 1 of 2
The value of neuromodulation devices is that they offer a "third option" in the treatment of neurological disorders — one that can provide drug-free relief from symptoms while doctors work to assess the underlying cause. According to the International Modulation Society (IMS), "conventional medicine often uses the biomedical model of disease management whereby the underlying cause is searched for and treated to relieve symptoms. Neuromodulation involves directly treating the nervous system itself, often through small implanted devices that target a specific area, to rebalance the activity of neural circuits and manage symptoms as varied as severe unremitting neuropathic pain to severe movement disorders such as Parkinson's disease, or urinary or fecal incontinence due to overactive bladder or pelvic floor injury." IMS notes that another area of interest — and a goal of the National Institute of Neurological Disorders and Stroke — is the development of totally implantable systems for restoring motor control and sensory feedback for paralyzed individuals.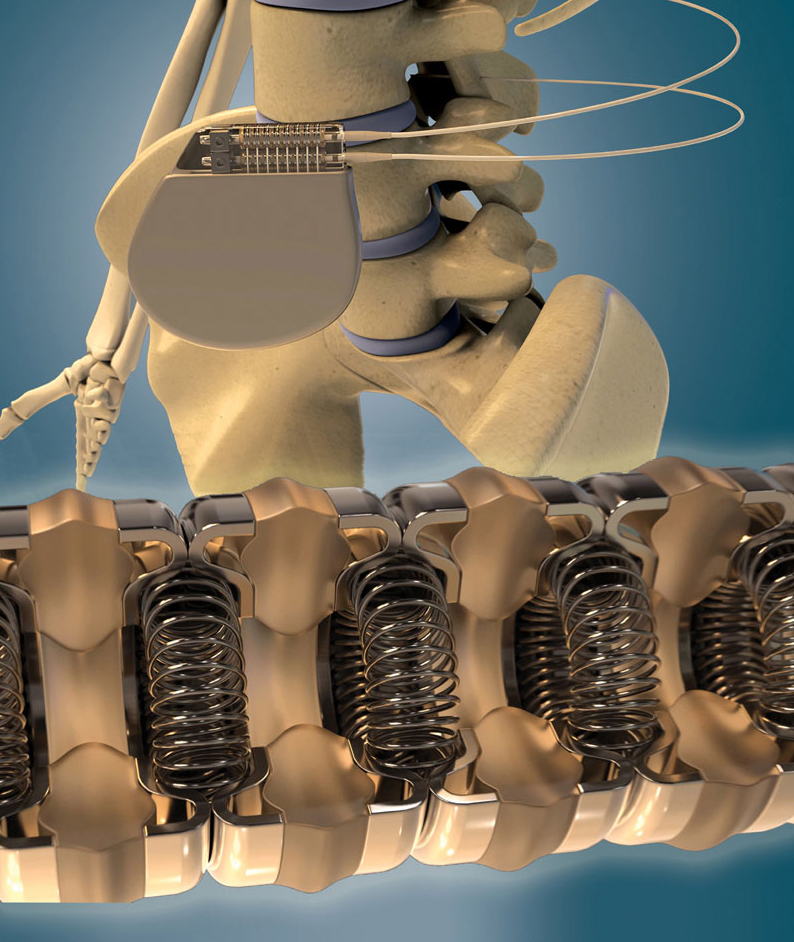 IMS attributes the growth of the neuromodulation market to advances in neuroscience capabilities, including advances in miniaturization. As technology advances and new therapies require greater sophistication, new technologies are needed to support them. This article explores the dynamics driving the growth of this market and examines new technologies that have been developed to support the next generation of neurostimulation devices.
The global neurostimulation devices market is expected to register a CAGR of 12.5 percent between 2018 and 2023, according to a report from market research firm Modor Intelligence. North America leads this market because it has a well-established healthcare infrastructure with a high adoption rate of new technologies and innovation in neurological devices.1 A recent report from Grand View Research says this growth means that medical device manufacturers will "participate in rigorous R&D exercises to develop new products enabled with advanced technologies." In addition, the report says that the introduction of technological advancements in neurostimulation, such as minimally invasive transdermal neuromodulation technology by companies like Neurowave Medical Technologies, are expected to result in immense growth of the market.2
Neuro: Addressing the Opioid Crisis
Neurostimulation devices are being called on to battle the opioid crisis — both as a treatment for opioid addiction and as an alternative to opioids for pain relief. In November 2017, FDA granted a new indication to an electrical stimulation device for use in helping to reduce the symptoms of opioid withdrawal. Opioid withdrawal causes acute physical withdrawal symptoms including sweating, gastrointestinal upset, agitation, insomnia, and joint pain. Electrical stimulation has few side effects and does not lead to addiction in the way that drugs do. This benefit will likely expand the use of nondrug options and continue the improvements made in the active implantables space.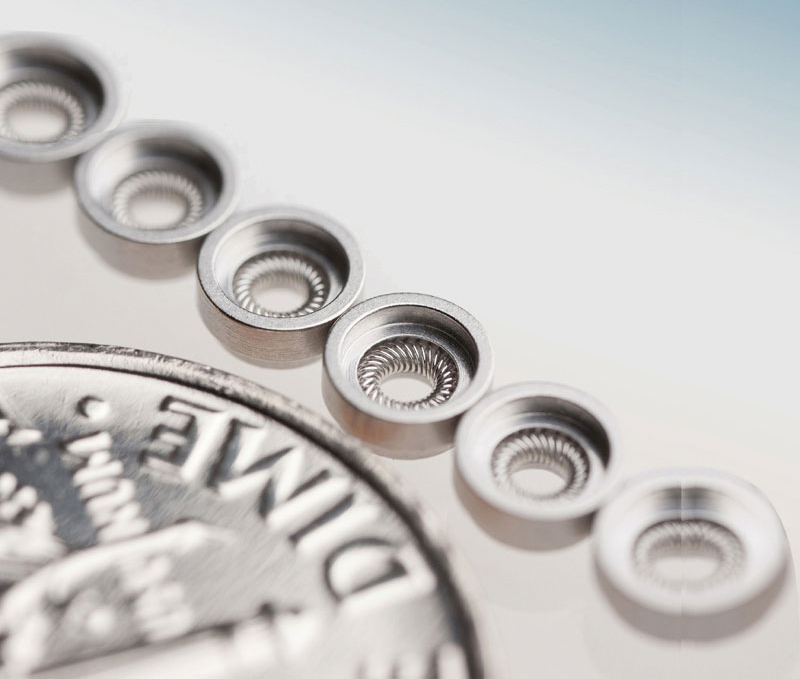 "Given the scope of the epidemic of opioid addiction, we need to find innovative new ways to help those currently addicted live lives of sobriety with the assistance of medically assisted treatment. There are three approved drugs for helping treat opioid addiction. While we continue to pursue better medicines for the treatment of opioid use disorder, we also need to look to devices that can assist in this therapy," says FDA Commissioner Scott Gottlieb, MD. "The FDA is committed to supporting the development of novel treatments, both drugs and devices, that can be used to address opioid dependence or addiction, as well as new, non-addictive treatments for pain that can serve as alternatives to opioids."
One such device, the NSS-2 Bridge, is a small electrical nerve stimulator placed behind the patient's ear. It contains a battery-powered chip that emits electrical pulses to stimulate branches of certain cranial nerves. According to Indiana-based Innovative Health Solutions (IHS), which makes the device, such stimulation may provide relief from opioid withdrawal symptoms. The company says that patients can use the device for up to five days during the acute physical withdrawal phase.
Another application of neuromodulation devices is as an alternative to opioids for pain relief. One example is the SPRINT PNS System, which includes a proprietary lead and a small, wearable stimulator patch. The lead is placed percutaneously, or through the skin, and connects to the wearable stimulator, which activates peripheral nerves to achieve pain relief. "Opioids are routinely provided for several weeks to manage postoperative pain with approximately 20 percent of patients using them for 90 days or longer after surgery," says Maria Bennett, SPR Therapeutics founder, president, and CEO. The company conducted a study in 2017 that reinforced the need for alternative, non-narcotic pain relief therapies. Bennett says that the device could significantly reduce or even eliminate the use of opiates, providing a much-needed medical advance for patients during the post-operative recovery period. Results of the study were published in Reconstructive Review, the official journal of the Joint Implant Surgery and Research Foundation.
SPRINT was specifically designed to preferentially activate target nerve fibers, delivering sustained, significant pain relief without opioids, permanent implants, or tissue destruction. The FDA-cleared therapy was developed to address a wide spectrum of chronic and acute post-surgical pain conditions. SPRINT's threadlike MicroLead™ is placed percutaneously using a 20-gauge introducer and then connected to the small wearable SPRINT stimulator. The lead is withdrawn without surgery at the end of the 60-day treatment period. The device delivers neurostimulation benefits without requiring a permanent implant.3
To spur the development of more of these types of devices, FDA has launched an innovation challenge for industry to develop devices, including digital health and diagnostic devices, to help combat the opioid crisis and to help prevent and treat Opioid Use Disorder — a serious health condition that can be a devastating outcome of opioid drug use.
The agency says this challenge is an example of its commitment to an "all-of-the-above" approach to more forcefully confront the opioid epidemic, including helping those currently addicted to opioids and preventing new cases of opioid addiction." This effort seeks to provide device developers an opportunity to work directly with FDA to accelerate the development of innovative products, such as diagnostics to identify patients at increased risk for addiction, non-opioid pain therapies for acute or chronic pain, treatments for opioid use disorder or symptoms of opioid withdrawal, as well as devices that monitor the use and prevent diversion of prescription opioids. Breakthrough Device designation will be granted to those devices that meet the statutory criteria for designation without submission of a separate application.4