Page 3 of 3
Conclusion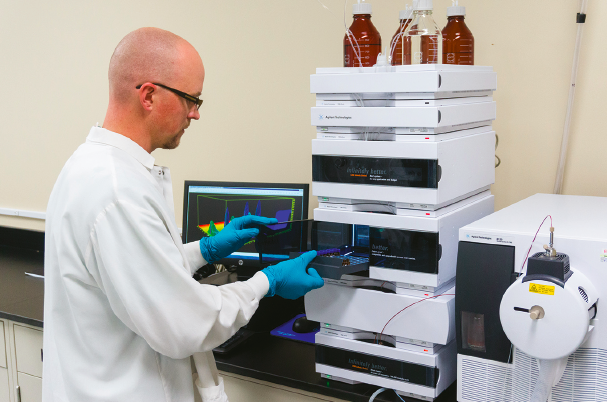 Rather than continuing to take a checkbox approach to biocompatibility testing following ISO 10993, it is becoming increasingly common for manufacturers to pair thoughtful toxicological risk assessments with chemical characterization data to evaluate devices to ensure patient safety. Chemical characterization enables manufacturers to move away from a one-size-fitsall approach to biocompatibility testing and toward a smarter, more deliberate approach to fully understand the materials and chemicals that may come off the device in clinical use. (See Figure 2)
There are many benefits to using chemical characterization, from reducing the testing burden, saving time and money for the manufacturer, and reducing the amount of animal testing required. From an ethical standpoint, the latter benefit can be especially attractive.
A recent meeting of the ISO committee that governs biocompatibility testing standards indicated that chemical characterization will be a driving force of future standards for device safety assessments. Looking ahead, standards committees and regulatory bodies will likely put more emphasis on performing chemical characterization first, then turning to biocompatibility testing to fill in the gaps for their device safety assessments.
In short, chemical characterization—which already brings many benefits to the process—will become an even more important part of toxicological risk assessments and biological safety evaluations in the crucial task of ensuring patient safety.
This article was written by Thor Rollins, Senior Scientist; Sarah Campbell, Toxicologist; and Audrey Turley, Technical Consultant, Nelson Laboratories, Salt Lake City, UT. For more information, Click Here .
BIOMEDevice Boston, Booth 433