Page 1 of 2
With catheters and medical devices becoming increasingly advanced and specialized, so has the process of creating that device. With complex designs, or parts, having exacting/enhanced physical functional characteristics, one cannot just pick up a phone to order a custom extrusion from a catalog. Sourcing the components of the new device is the first issue, and often times the most difficult component to procure is the extruded part. Creating a new extruded part makes partners of the designers of the device and the extrusion house. (See Figure 1)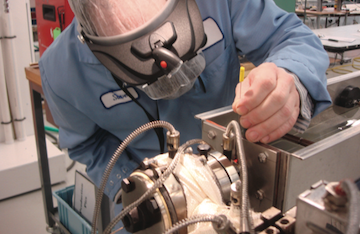 This article will relate to bringing an extruded part/tube from concept, or engineering drawing, to a finished device made in production. Although this article will not discuss technical issues of a component, it will address how to manage the issues of bringing a device to production in a timely way.
Selecting an Extrusion House
A device concept has reached the point requiring prototype production parts and a key component to the device is a complex extruded thermoplastic part. A reliable source is needed. In selecting an extrusion partner, keep in mind that every extrusion company has its strengths and weaknesses and in one's search for an extrusion house, one should look for a company that best fits the anticipated requirements of the part to be produced.
Whether one searches online or relies upon referrals, in the first phone call one should address a variety of issues with the potential supplier, including:
What is the company's capacity to produce this type of part?
Has the company produced anything similar before and can they send you samples?
Does the company extrude certain materials?
What are realistic lead times?
What quality systems are in place?
Very importantly, how will project communication occur and who is the Customer Service contact!
If feasible, a plant visit is highly advised.
Given a positive first phone call, it's time to put a mutual non-disclosure agreement (NDA) in place prior to moving on to specific discussions. It is noteworthy that a mutual NDA is highly preferred by an extrusion company since it puts both parties on a level playing field, as it should be understood that advanced extrusion companies have proprietary technology to protect as well.
And finally, if it hasn't been discussed, the device designer/engineer should request a variety of samples, not necessarily just ones similar to the part needed. The samples should demonstrate stiffness/flexibility, durometer, the extrusion technology required in the component, and quality.
After the NDA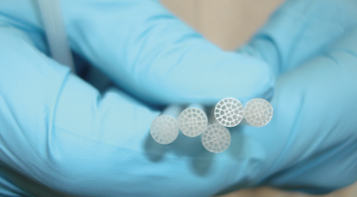 With the NDA in place, the engineer/designer needs to send a full set of specifications applicable to the form and function of the part. A two-sided conversation then needs to take place to discuss all aspects of the new part. This conversation needs to include:
The general function of the part
Critical mechanical aspects of the part related to function
The proposed material(s) to be used
Aspects of design including dimensions, tolerances, and what level of quality should be anticipated in prototype runs.
The extrusion house may suggest changes to specification. It is worthwhile to listen as some of us have been at this a long time and our insights often lead to some highly innovative improvements, or avoidance of mechanical/physical problems affecting function. (See Figure 2)
This discussion is key as it is very important in that there must be a mutual clear understanding on both sides of what is expected from the prototype production parts about to be quoted.
Quotations for prototypes should happen in 24 to 72 hours, depending on the uniqueness of the part and whether or not the material(s) to be used are off-the-shelf or custom compounded. As well, a quote may wait until samples or redlined drawings are exchanged necessitating further discussion prior to quoting. A mutual review of the sales quote is recommended by the extrusion house to confirm everything in the quotation agrees with what was understood from prior communications.
Given a purchase order is received, the extrusion house moves ahead to produce the part as the lead-time clock starts clicking. Behind the scenes, much starts happening simultaneously: extrusion tools get designed and ordered from the machine shop (an in-house machine shop is a huge advantage here); raw materials are ordered if they are custom and not already in-house; the prototype extrusion is planned and scheduled; a technical review of the prototype run takes place between engineering, manufacturing, and quality to discuss aspects of handling the prototype and what expectations are. A conference call may also be set up between both companies' engineering teams to discuss critical dimensions in the prototype and quality teams to review inspection techniques and to ensure both companies are on the same page.
All these activities involved in getting the new part into extrusion are very important, but the one activity that most often becomes a stumbling block is the procurement of raw material. In order to consider the issues the custom extruder has with procurement and extrusion of resins and compounds, we need to look at the sources.