Page 1 of 2
Medical device manufacturers frequently face unique industry challenges, including the need to manage quality processes across disparate sites or business units and increased legal and regulatory scrutiny. The FDA requires that each medical device comply with a standard set of guidelines to ensure quality is upheld. In order to validate that this criteria is being met, the FDA states that all medical device manufacturers have some form of quality management system (QMS) in place to define, communicate, measure, and improve key company processes. QMS is intended as the tool to manage the quality system regulations imposed by the FDA. Though implementing a QMS is required by law, this article examines additional business benefits associated with using a QMS.
Quality Is More than Keeping Up with the Joneses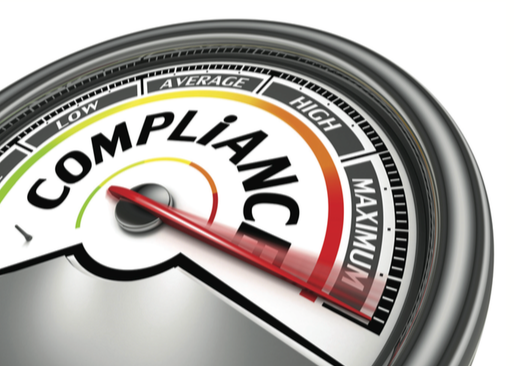 Medical devices like pacemakers, artificial joints, replacement heart valves, scanners, diabetes insulin pumps, and radiotherapy machines represent breakthrough innovations that make it possible to diagnose diseases earlier, manage health maladies effectively, and provide better quality of life. A major component in the design and development of safe, effective medical devices are the manufacturing processes that can identify, analyze, and control the risks associated with manufacturing medical device hardware, software, and electronics. Concurrent to managing these risks effectively, medical device manufacturers also need to meet rising demand for their products, effectively manage increased costs to meet those demands, and maintain quality benchmarks while complying with various regulatory requirements.
One set of regulatory requirements that all medical device manufacturers must comply with are the Good Manufacturing Practice (GMP) regulations set by the FDA under the Federal Food, Drug, and Cosmetic Act. These regulations, which have the force of law, require that manufacturers of medical devices take proactive steps to ensure that their products are safe, pure, and effective. GMP regulations require a quality approach to manufacturing, enabling companies to minimize or eliminate instances of contamination, mix-ups, and errors.
Medical device executives no longer have the luxury to just believe their quality procedures are working well, but rather must ensure they have the best-in-class quality practices in place. Otherwise, they face regulatory consequences, such as Form 483s or warning letters, and/or financial consequences that can severely damage their reputations and bottom line, or worse, the complete demise of business. (See Figure 1)
Even though quality processes exist, they are usually unique to departments, business units, regions, and individual sites or functions. Quality events are frequently handled differently across an organization and seldom is the information shared about the lessons learned between disparate sites or business units. To help globally manage all quality-related processes for true quality harmonization and visibility, industry-leading medical device companies are implementing Enterprise Quality Management Systems (EQMS).
An EQMS allows companies to have transparency of quality from the shop floor to the executive suite and into the supply chain in near real time. The unique characteristic of an effective EQMS is that it provides repeatable, consistent, and harmonized processes to manage quality events in an efficient and effective manner. When an issue is discovered at one site, root cause is determined and the corrective actions happen there, but preventive actions are assigned to any department or site around the world that may have the same conditions present. An automated corrective and preventative action (CAPA) system supports continuous product and business improvement, provides a systemic approach to managing challenges, and drives cost containment throughout the organization. This, in turn, also manages the risk associated with such events. (See Figure 2)
Collaborative, Methodical, and Evidentiary Aspects of a CAPA System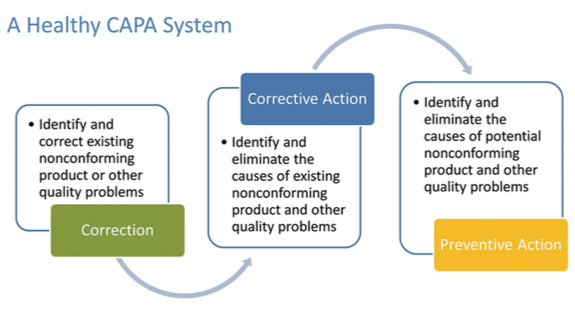 The FDA mandates that medical device manufacturers have a CAPA system in place that includes written procedures delegating responsibility for linking the CAPA system to the device manufacturer's production and process controls, as stipulated under 21CFR820. Under the auspices of good manufacturing practices requirements, the FDA performs a detailed audit to be sure a medical device manufacturer's system is a sound structure for managing current and future product production safely and within the bounds of GMP. That means that there must be staff with required training/certifications, knowledge, and experience in managing CAPA, and the CAPA system must be specific to the manufacturer's products and processes. Additionally, the CAPA system must be able to capture and analyze quality data, including process, work operations, concessions, quality audit reports, quality records, service records, complaints, and product returns. An effective CAPA system unites all aspects of a global medical device manufacturer's supply chain, making sure all stakeholders are on the same page with regard to quality.