Page 1 of 3
The medical device industry has come a long way in the last 20 years. Part of the evolution has come from advancements in other industries, such as information technology, plastics and polymers, and chemicals and adhesives. Today's devices are much smaller, yet more complex, than we have ever seen before. We have also seen a significant evolution in terms of customer demand, expectations, and spending power. Countries such as Brazil, India, and China, that were nowhere on the radar of Western medical device companies two decades ago, are now some of the fastest growing markets with enormous untapped potential. Financial liberalization, a rising middle class, increases in wages, and a rapidly aging population have fueled increased demand for medical devices, and that demand is only expected to grow. This has led to fierce competition in the medical device industry, with companies facing significant pressures to out-innovate one another.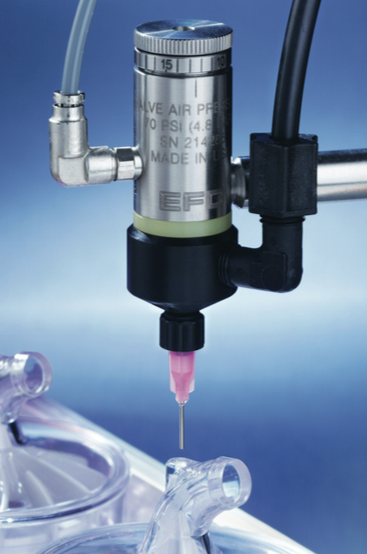 Unfortunately, the rush to market with new products has led to a steady rise in reported medical device failures and recalls, which has significantly increased the need for regulatory oversight. For this reason, ensuring medical device quality has become one of the most critical functions within the industry. According to a 2011 FDA report, Understanding Barriers to Medical Device Quality, an analysis of root cause data revealed that failures in product design and manufacturing process control caused more than half of all product recalls. A McKinsey Center for Government report, The Business Case for Medical Device Quality, went further, putting a dollar value on the cost of product recalls and estimating that the total costs, plus revenue loss due to non-routine quality events, are between $2.5B and $5B.
Whether it is low volume medical devices, such as pacemakers and infusion pumps, or high volume products, such as hypodermic needles and catheters, manufacturing process control takes center stage. Often, the steps in the process that are easiest to control and fix are the most frequently overlooked. Evaluating and making changes in these steps can help avoid an enormous amount of rework and rejects, reduce failures in the field, and save time as well as money. One such step is fluid dispensing.
Fluids are dispensed for numerous applications and cover the gamut of products used in and for the medical industry. They are used for bonding, gasketing, filling, lubricating, and sealing, among numerous other uses. All types of fluids are used, from the thinnest to the thickest, two-part combinations, those that change viscosity, to those that need light curing. Dispensing can be done in single pieces, batches, or for volume manufacturing with fully automated in-line systems. Especially for medical devices, where accuracy and reliability have always been extremely critical, controlling the fluid dispensing process has become more important than ever before. With recently increased regulations and stringent standards, fluid dispensing equipment manufacturers and fluid formulators have had to adapt their products to accommodate the new medical product and market complexities.
Dispensing Challenges and Trends in Manufacturing Medical Products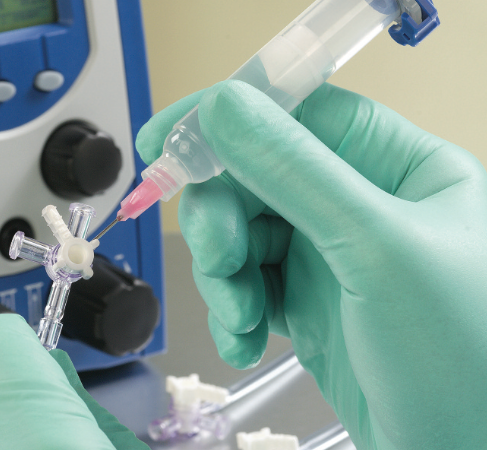 The biggest dispensing challenge is achieving batch-to-batch consistency. Given how tight the regulations and tolerances are, and how small and complex the assemblies are, it becomes increasingly difficult to develop a process that is consistent, accurate, and reliable.
Companies are looking for more flexibility as a number of products are often produced on the same manufacturing line. Process parameters, fluids, and valves often have to be changed on the fly.
Regulations are much tighter than they were five years ago. Given the recent spate of product recall notices, the FDA and other agencies will play an even more significant role in the upcoming years.
Companies are beginning to pay increased attention to trends including sustainability, that is to say greener manufacturing, lower energy consumption, decreased use of hazardous solvents, and lower waste generation.
Finally, the miniaturization trend has led to ever smaller fluid volumes. With the wearables industry already witnessing explosive growth, miniaturization will be one of the most important trends going forward.