Page 1 of 3
Wearable devices continue to fuel a fast-growing drive toward more comprehensive services in health and fitness. Propelling this growth, the combination of market need and technological advances are encouraging the evolution of advanced wearables well beyond earlier heart monitors and simple fitness devices. At the heart of next-generation wearables, advances in sensors, microcontroller units (MCUs), and integrated connectivity technologies promise to enable more personalized, more sophisticated, and more effective capabilities.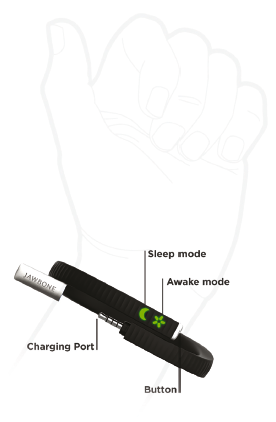 In providing healthcare, providers have found themselves caught between the need for complete data on patient health and the limitations inherent in applying that data to gain an understanding of a patient's overall health. Accurate diagnosis and treatment depends on a clear picture of an individual's health. Yet, healthcare providers rely on tests administered in physicians' offices, clinics, or hospitals that offer, at best, a static snapshot of an individual's ever-changing health dynamics. More long-term data that could reveal persistent sources of concern or eliminate transient conditions remain unavailable outside expensive extended stays in overbooked health facilities. For individuals themselves, the need to go to an office or even deal with at-home medical equipment becomes disruptive and too often translates into noncompliance with health treatment plans.
Remote Monitoring Advantages
Widespread use of wearables able to provide long-term health data can lead directly to measurable improvements in healthcare. The Continua Health Alliance, Beaverton, OR, a non-profit industry organization of healthcare and technology companies, sees remote monitoring, or telehealth, as a key enabler for healthcare solutions needed to address skyrocketing spending on chronic disease already surpassing $500 billion/yr. In fact, the international Groupe Speciale Mobile Association (GSMA), London, UK, sees specific measurable advantages. According to the GSMA, a study of patients in the US with chronic heart failure found that remotely monitored patients had fewer and shorter hospital stays than a control group. In fact, a separate study noted that remote monitoring of patients with chronic heart failure could reduce re-hospitalizations by 72 percent.
Wearable electronic devices promise to directly address growing concerns about healthcare cost and effectiveness. By providing a steady stream of health data, these devices can offer individuals and their healthcare providers a better understanding of the individual's health than available in the past. Instead of isolated snapshots taken in physicians' offices or hospitals, wearable health and wellness products can offer a more accurate history for interpreting health incidents and for assessing overall health trends. In fact, more advanced wearables will even provide instant response to health events or allow physicians to perform remote diagnostics and limited treatment.
Trends in Health Wearables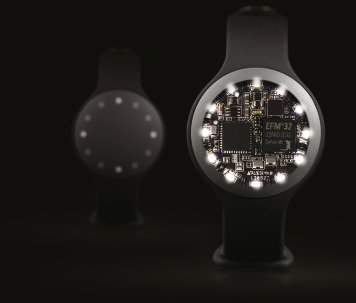 Personal activity trackers continue to evolve well beyond the simple devices that for years have helped individuals monitor their heart rates during exercise. Manufacturers are shrinking these devices in size, allowing users to wear them continuously, comfortably, and inconspicuously. Next-generation fitness wearables such as the Jawbone UP24™, LG Lifeband Touch, and Sony Core are becoming more powerful, providing more comprehensive data to sophisticated apps able to offer better guidance on fitness and overall wellness trends (See Figure 1).
At the same time, a new wave of more sophisticated wearables promises to elevate the nature of monitored data to offer continuous updates of important diagnostic data. For example, iHealth Lab's ambulatory blood pressure monitor, wireless ambulatory ECG, and wearable pulse oximeter all combine wearable sensor systems that transmit data wirelessly to smartphones using Bluetooth® technology. The ambulatory blood pressure monitor is designed to be worn inside a vest to provide 24-hour monitoring without changing a user's normal daily routine. The ECG device's electrodes and monitor are combined in a lightweight unit that attaches directly to the user's chest and can be worn under clothing, pushing data to the cloud for access by healthcare providers. Similarly, the pulse oximeter uses a fingertip sensor attached to a comfortable wristband, enabling oxygen saturation (SpO2) measurements 24 hours/day.