Page 1 of 3
Many medical devices, both existing and new designs, are laser-based. For some time, lasers have been designed into medical devices from diagnostic, imaging, and therapeutic systems, to invasive treatment designs like those for cauterization, surgical cuts, ophthalmic surgery, and so on. Many of these invasive types are designed with powerful lasers (21 CFR Class IV, IEC Class 4), meaning that they are the most hazardous laser radiation levels, and appropriate engineering and administrative safety controls must be employed.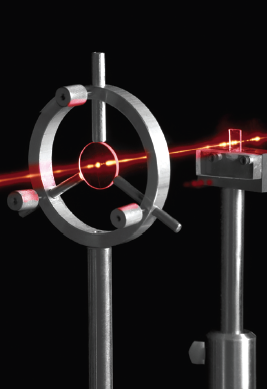 All laser products are divided into hazard classes: for example, IEC Class 1 through 4. Class 1 is considered the safest, and Class 4 the most hazardous. A Class 1 laser product means that the operator does not have access to the laser radiation, or the accessible laser radiation is Class 1 (not hazardous). A Class 4 laser product means that the operator can access the most hazardous laser radiation levels, which are classified as an acute hazard to the skin and eyes, and can also be a fire hazard. (See Figure 1)
In order for laser-based electronic products including medical devices to enter US and global commerce, manufacturers must meet specific safety regulations and safety standards. Chief among these are Title 21 U.S. Code of Federal Regulations (21 CFR), Food and Drugs, and IEC60825-1, Safety of Laser Products – Part 1: Equipment classification and requirements. There are other important safety standards for consideration by medical device manufacturers, including but not limited to: IEC 60601-1, IEC 60601-2-22, ANSI Z136.1, IEC 62471 and ISO 15004. This article specifically highlights 21 CFR and IEC 60825-1 as the gateway for laser-based medical products to enter the US and global marketplace.
21CFR Safety Regulations
Under the auspices of the U.S. Department of Health and Human Services (HHS) is the Food and Drug Administration (FDA), and the Center for Devices and Radiological Health (CDRH). The CDRH, an organizational component of the FDA, is responsible for regulating radiation-emitting electronic products. In the US, the regulations for all laser-based products, including those for medical devices, are governed by 21 CFR. All laser-based products marketed in the US must be classified according to their output levels and meet 21 CFR regulations. (See Figure 2)
Any product that contains an electronic circuit and generates any kind of ionizing or non-ionizing radiation is considered a radiation-emitting electronic product. The FDA's statutory authority to regulate these products is granted by the United States Federal Food, Drug, and Cosmetic Act, Chapter V, Subchapter C, Electronic Product Radiation Control.
21 CFR Subchapter H covers Medical Devices, and Subchapter J covers Radiological Health – radiation safety regulations for manufacturers of radiation- emitting electronic products. Part 1040 specifically covers laser products. 21 CFR is, "…a codification of the general and permanent rules published in the Federal Register by the Executive departments and agencies of the Federal Government." To determine whether 21 CFR has been revised since its last revision date, the Reader Aids sections of the daily Federal Register can be consulted. See www.federalregister.gov.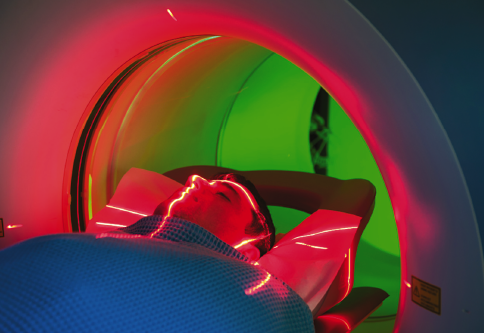 Manufacturers intending to enter their laser products into US commerce are required to certify and report their product to the CDRH. The laser products to be introduced into the US or imported as such must be certified and identified in accordance with 21 CFR Sections 1010.2 and 1010.3, be reported in accordance with 21 CFR Section 1002.10, and comply with 21 CFR Sections 1040.10 and 1040.11, as applicable. If a mandatory radiation safety performance standard applies to a manufacturer's product, then the manufacturer must also comply with 21 CFR 1010, Performance Standards for Electronic Products.
Regarding certification, every manufacturer of an electronic product shall furnish to the dealer or distributor certification that the product conforms to all applicable standards under the subchapter. It is important to note that 1010.2 goes on to say that, "Such certification shall be based upon a test…" Section 1010.3 covers product identification.
Laser-based products must also comply with 21 CFR Sections 1040.10 and 1040.11 – Laser products, and Specific purpose laser products, respectively. It is important to note that according to 21 CFR Part 1000, a manufacturer means any person engaged in the business of manufacturing, assembling, or importing of electronic products. Section 1040.10 covers definitions, classification of the laser product, accessible emission limits for laser radiation, tests for determination of compliance and certification, construction and performance requirements, and labeling and informational requirements.