Page 1 of 3
Every medical device company faces the challenge of navigating through the FDA's mandatory regulations, and companies have different needs that change as they mature. Early-stage medical device companies provide the innovation and intellectual property that feed the medical device industry with great ideas and life-saving devices, but understanding FDA regulations and reaching commercial markets can be extremely daunting for new companies.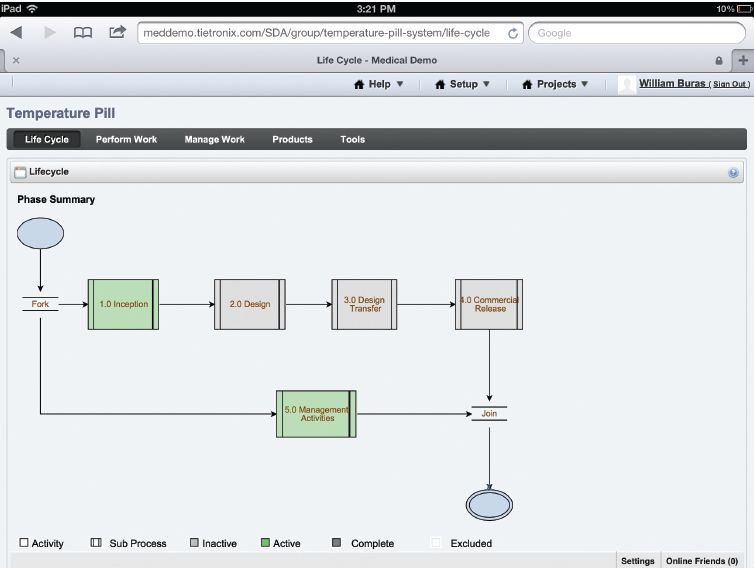 In contrast, established medical device companies that have successfully traversed the complex maze of FDA regulations and are effectively marketing their devices have other issues to face. They are often left with a legacy of individual processes, systems, and tools known as "point solutions" that are fragmented and have broken down over time. Early-stage and established medical device companies are operating on opposite ends of the company growth spectrum, but the natural market evolution for most early-stage medical device companies is to get acquired, and anything that can be done to help make the mergers and acquisitions (M&A) process easier can result in big payoffs down the road.
Operating within the FDA mandatory regulations concerning medical device design controls is the way of life for any company that wants to improve the lives of others through the design and marketing of medical devices. It is not usually the technical hurdles that challenge the engineering team, but rather, the "bureaucracy of change" that impedes the progress of technical advancement. This "bureaucracy of change" includes formal design controls, peer reviews, document management, and technical/managerial oversight. This bureaucracy is very important to the design process and leads to high-quality medical devices, but can add significant overhead, in terms of cost and time, to a project. Most companies simply write off this overhead to the cost of doing business without realizing the price of these inefficiencies.
Instead of simply writing off this overhead, imagine being able to reduce the time to design a device by 30 percent on a multiyear project. Not only would overhead be reduced by 30 percent, but sales would also rise because companies could realize margin increases of new product releases much sooner. As one sales executive complained, "Why does it take engineering so long to develop product? Every month we delay, we are losing hundreds of thousands of dollars due to potential margin increases." Simply said, the sooner innovative medical technology gets to market, the greater the impact on people's lives, which results in improved business opportunities.
Automating the Design Process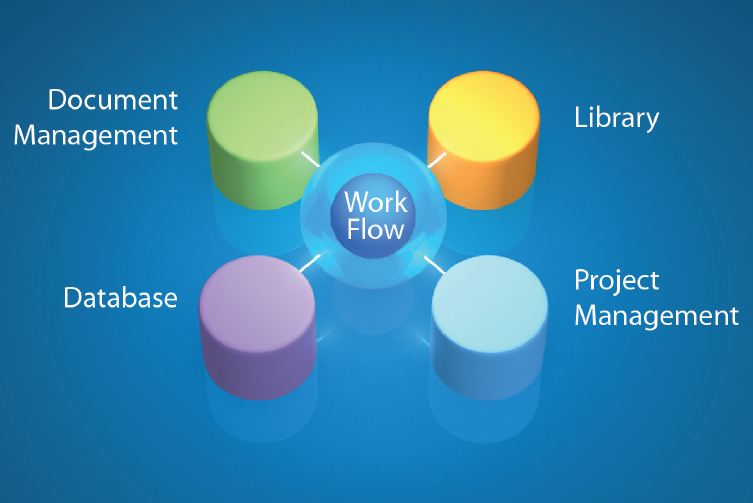 One way to make the design process easier is to help development teams automate the medical device design process. Using process automation and integrated tools in the medical device design process can help pull a company through the FDA-regulated processes in much the same way that Turbo Tax pulls users through the process of efficiently filing their taxes. "Turbo Taxing" these processes can shorten design cycles and improve management efficiency, which could lead to increased cost savings and sales. Effective use of such a process automation (work flow) and integrated tool suite at the enterprise level could bring a device to market "faster, better, and cheaper" simply by reducing the waste in the design process.
To help medical device companies improve their navigation of FDA regulations, Tietronix Software (Houston, TX) has developed the Medical Device Accelerator (MDA), a web-based quality management system (QMS) that includes an electronic document management system automating the formal peer review process, audit trails to aid in FDA inspections, an integrated Correction Action, Preventative Action (CAPA) system, and the ability to capture patient complaints and report Medical Device Reporting (MDR) information. The MDA gives companies the ability to access their project files across multiple mobile platforms, including iPads, iPhones, and Android systems. The MDA includes a library of processes, process automation, document management, and an integrated database, all in a single system.
Library of Processes
The Medical Device Accelerator's library of processes offers development teams a menu of tools to choose from as needed, including design control processes, risk analysis processes, document templates, and customizable processes. The library of processes creates easily repeatable design processes that lead to consistent development of medical devices.
Both early-stage and established medical device companies could benefit from using a library of processes and integrated tools to automate the medical device design process. Early-stage medical device companies, especially, need guidance on how to navigate through the maze of FDA regulations. Because this navigation requires scalable infrastructure to manage change control, design documents, assemble Investigational Device Exemptions (IDEs), and manage clinical trial information in electronic form, companies need an accessible set of FDA processes in compliance with FDA regulations, ISO standards, and industry best practices to draw upon.