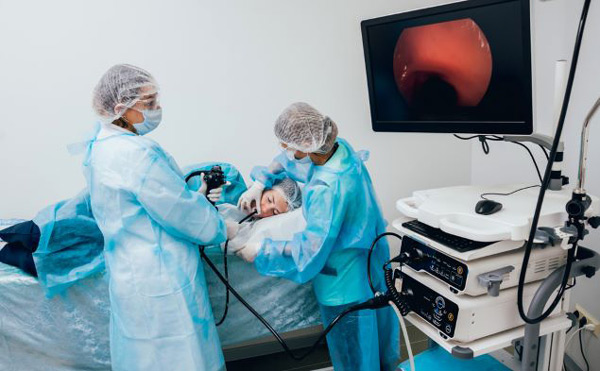 A research team out of the Center for Molecular Spectroscopy and Dynamics (CMSD) within South Korea's Institute for Basic Science (IBS) has developed a high-resolution holographic endoscope system, which could revolutionize non-invasive imaging of internal bodily structures. The new Fourier holographic endoscopy system's probe has a 350-μm diameter, smaller than a hypodermic needle, but still acquires high-contrast images more easily than ever before and potentially makes it possible for high-resolution imaging of previously unobservable areas like the bronchioles.
Endoscopes traditionally use either a camera sensor attached to a probe end or optical fibers, but each comes with its own drawbacks. The size of an endoscope with a camera sensor makes the process invasive and limits observable areas; meanwhile, endoscopes that use optical fiber bundles are less invasive but offer lower resolution imaging and reflection issues and often require the use of florescence.
The new IBS study, led by CMSD Associate Director Choi Wonshik, produced the high-resolution holographic endoscope system, which reconstructs high-resolution images without adding lenses or other equipment to the fiber bundle's distal end. This results in the small diameter (350-μm) of the probe. The device measures light waves reflected from the system that are then captured by the fibers.
Through their creation of a special coherent image optimization algorithm, the research team was able remove fiber-induced phase retardations and allow for reconstruction of the microscopic-resolution images. This is what enables high-resolutions results despite the small fiber size. Testing in mice villi achieved high-resolution and multi-depth 3D images despite the very low reflectivity of the tissue.
Great potential for the future of endoscopy lies in the study's results, according to its researchers, who believe this new tool will offer patients a minimally invasive option with virtually no discomfort, possibly allow for direct observation of previously unobservable cavities like microvessels, and even have applications in other fields.
---