Page 1 of 3
According to the Centers for Disease Control, the best way to prevent the two million annual cases of hospital-acquired infections is by increasing hand hygiene among staff members. Yet the average US hospital has a 40% compliance rate with guidelines.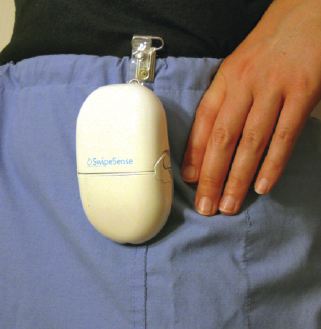 SwipeSense uses recent advances in both sensor and web technologies to solve hand hygiene challenges. A portable, trackable hand sanitation device that clips onto the scrubs of a physician or nurse, SwipeSense dispenses one dose of alcohol-based hand sanitizer with the squeeze of a hand. Embedded electronics in each device transmit individual hand hygiene data to a web application in real-time via a sensor network plugged into outlets throughout the hospital.
This enables the capture of both hand hygiene frequency data, and location data based on device proximity to the installed sensors. A web application provides hospital administration with anonymous reports for infection prevention strategies.
Six hospitals in the Chicago area have committed to a pilot program.
For more information, visit https://contest.techbriefs.com/swipesense.
V2 Renal Denervation System for Vessix Vascular
Stuart Karten, Eric Olson, Eric Schmid, Dennis Schroeder, Cynthia Kossayan, Erin Williams, Jonathan Abarbanel, and Chris Clark
Karten Design, Marina del Rey, CA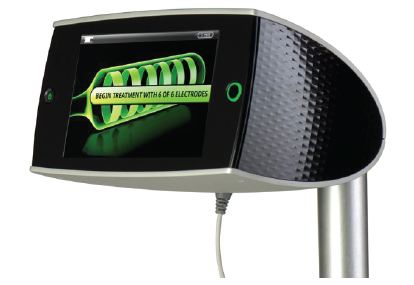 The V2 Renal Denervation System™ performs a fast, one-time procedure called Renal Denervation, clinically shown to alleviate hypertension. Used in hospital catheterization labs, it deactivates nerves at the base of the renal artery with a short pulse of radiofrequency energy, treating hypertension in just 30 seconds per artery.
Design inspired by the sleek look of consumer electronics, the V2 Generator has a sweeping, parabolic form without back or bottom. Made from CNC-machined aluminum, the generator features sharp details, such as the interlocking diamond texture of the side housings. A polished, black-anodized finish reflects light from every angle.
Single-button operation makes the GUI simple to navigate. Users are notified that the catheter is in place, prompted to push the button to deliver treatment, and then given an on-screen summary. The entire process happens in just four screens. Implementing the generator as a pole-mounted, cart-based device allows cath labs flexibility in operating and storing the equipment.
For more information, visit https://contest.techbriefs.com/v2renal.
polyMEAs: Tissue-Like All-Polymer Microelectrode Arrays for Neuroprosthetics
Axel Blau
Italian Institute of Technology Central Research Labs, Genoa, Italy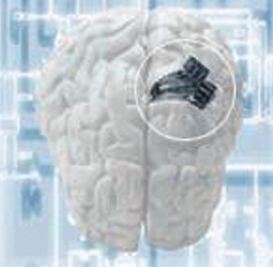 Extracellular microelectrode array (MEA) electrophysiology has become a widespread technique to record and stimulate bioelectrical signals. Electrodes made of metals or inorganic semiconductors work well in pacemakers and cochlear implants. But, in contact with the central or peripheral nervous system, these probes are not biocompatible and can trigger an immune response leading to device encapsulation or rejection.
Despite the tremendous research investments into diverse neuroprosthetic technologies, neural probes still lack functional stability during chronic use due to the large discrepancy between their biomechanical and chemical properties and those of the tissue environment.
The patented polymer microelectrode arrays (polyMEAs) are highly flexible, biocompatible and inexpensive electroconductive polymers or polymer composites. These electrical conductors are filled into equally biocompatible and biostable electrically insulating bi-level microchannel polymer scaffolds of any desired stiffness to best match the softness of the tissue environment. Scaffolds with thicknesses of several tens to hundreds of micrometers can be fabricated with conventional injection molding or thermoforming.
For more information, visit https://contest.techbriefs.com/polymea.